Edward Moogk's
Roll Back The Years
on p. 62 states: "Operations started up in other Ontario centres. In Hamilton, the Newbigging Cabinet Company, specialists in player-piano rolls and record cabinets, came out with its Musicphone, a Canadian-built machine with an electrical motor, capable of playing both vertical and lateral cut records."
---

Machine for sale in St. Jacobs, ON, June 2009 (photos by Keith Wright).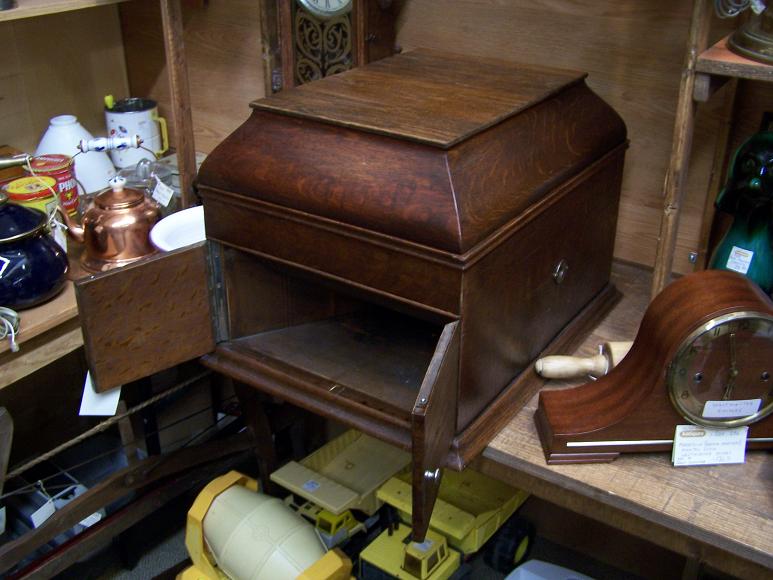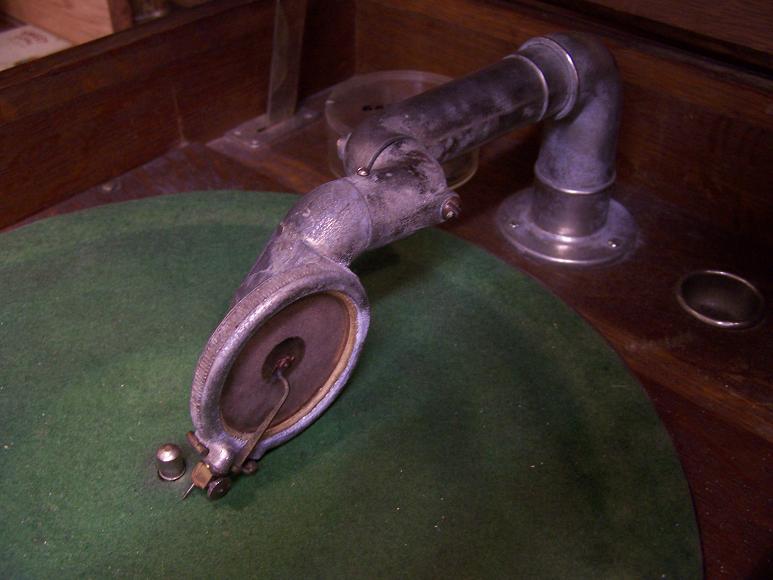 Curiously, Moogk mentions an electric motor but this machine has a crank. Mystery solved by Betty Pratt below as they had "three machines...not electrically operated"..
---
Betty Pratt sends the following:
"They (Newbigging) are in

Canadian Trade Index

, both 1920-21 and 1923-24 under "Music and Record Cabinets", as well as "Phonographs", and "Phonograph Cabinets"."
Full text of "Hamilton, Canada : its history, commerce, industries ...
Newbigging Cabinet Co., Limited, 164 King street west. Thomson, Alex., Bay and York. Dominion Wood Workers, Cannon and Cathcart streets. ... "
Canadian Music Trades Journal
from May, 1917:
Toronto Daily Star,
November 4, 1916, page 6 (cropped by KW):