Week 12
June 18 - June 24





We're so close to done that we had to give the room a 'spin around the block'!

When the 'knob-and-tube' wiring was exposed, I was given the weekend to replace it. More 'improvements' but this time I am responsible.




After having the stairs put in and using them for a weekend, we were banished for days as they were refinished.




(Actually, the paper is to prevent cat paws from marking up the finish...)

All sorts of things are finished.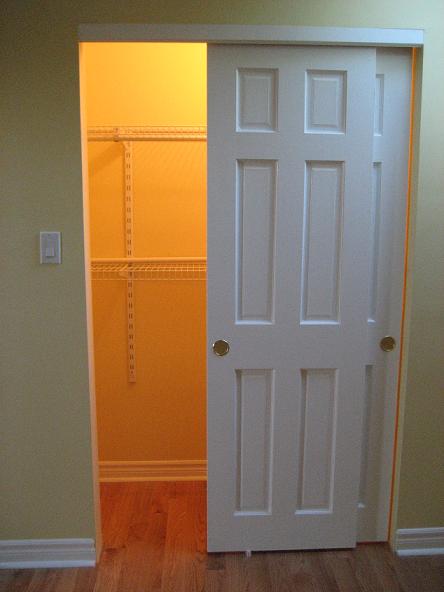 The doors get much-needed blinds.




Riverdale's Wild Kingdom this week was a family of four raccoons into the 'green bin'. We only managed to capture the image of one little one.




Although inside, Ozzie pays his first visit to the third storey.




And promptly shows us the problem with the deck design.




He has been through there a few times now, but fortunately was on the other side and preoccupied when the squirrel ran across and into The Maple Tree.

Lapard also paid a visit.




And we have the guilty pleasure of a weekend in our new room--although the bed left much to be desired.