Week 4
April 23-29(!)



Work for the fourth week was finishing the roof and doing the 'systems' work--plumbing and electrical (the latter was done on Saturday AND Sunday). There was another nasty but short-lived storm at the beginning of the week. (See the separate page showing what happened that day to one of our neighbours!)

The 29(!) signifies that the electrician (the contractor's brother!) worked the entire weekend.

The other big event was the discovery of the "crow's nest".



One delivery was our new skylights (they open to allow flow-through ventilation otherwise we'd roast up there in summer).




Energy Star again...




Let there be...





We did have some water enter the new addition because of the previously-mentioned storm, but the roofers arrived the next day and put an end to all of that.




This one was taken a day later to show the 'onslaught' we get from the huge maple tree in the neighbourhood. We get three onslaughts--when the flowers fall off (here), when the seeds (keys) fall and finally when the leaves fall. And we don't have a single maple on the property! But finally, the roof looks really good! First time in 22+ years! Only 3 roofing companies and 5 roof jobs later!!!





Remember the slogan for our contractor?




Well I good naturedly asked Scott how the following constituted 'improvements'...

The TV room (remember the photos showing we had already prepared for this)...



The basement...




And the existing bathroom...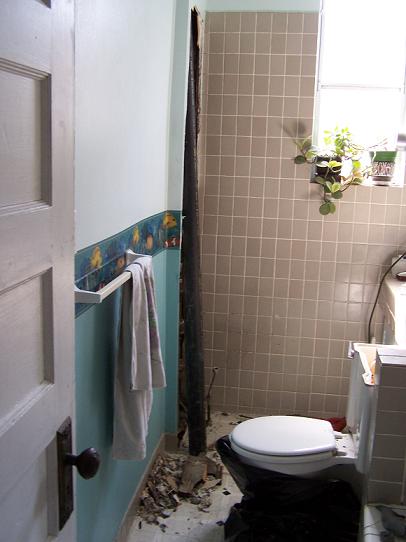 The Squatter.

This little rascal was asleep by the new back door until Scott and Tommy went up. He tried to find another place to sleep but eventually was forced down the staircase to heaven and went into the infamous maple tree.





They had to make the ceiling horizontal. The roof is slanted to have water run off. To do it, one side was 2 2x4s high and the other was 3.




So ceiling supports were put under the roof supports that were 2 high on both sides.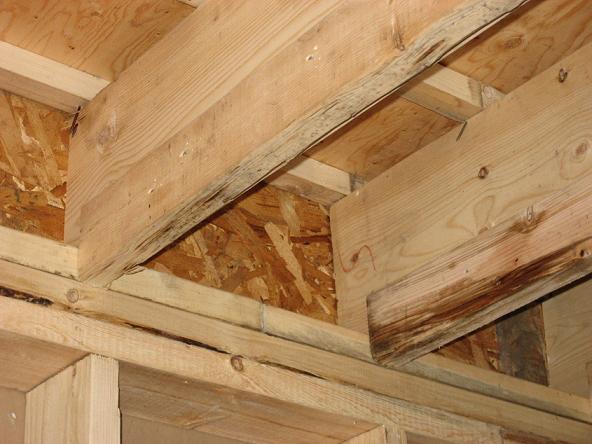 As mentioned, plumbing was put in place. The bath tub was put in, then taken up again for what will be mentioned in week 5.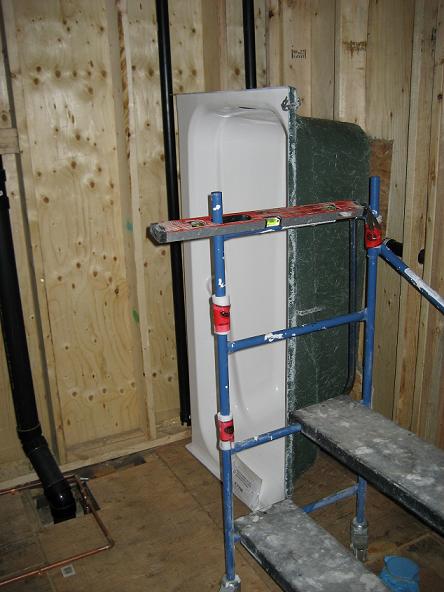 On Saturday evening as the sun went down we finshed our wine on what will be our new back deck, by dragging some chairs up the stairway to heaven (one day we can do this from the inside).




(Okay, the above is using extreme zoom.)

Of course, we had to drag up a portable gramophone and some 78s (1933 HMV 102 at my feet)...




We also discovered the 4th(!) floor--otherwise now known as the "crow's nest". Later we'll work at getting a shot from there. Don't tell MPAC, but we can just see the lake on a clear day from up there--they'll hike our taxes because we have a Toronto lake view estate!