Another year, another change! First, Kendal was working all weekend so the usual picnic couldn't happen any day. So, we took the opportunity to take our new toys on a double two-up drive to Glenn Haffy on a slower road.




Arty portrait of all four by Trinette (she's sort of in the mirror).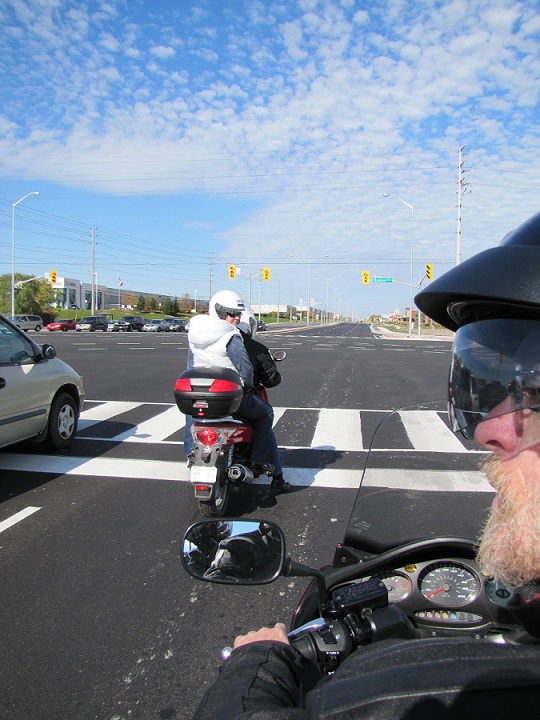 North bound Airport Road.




When we were doing 80, it got kind of cool so it was coffee time.




This apparently was in the womens washroom...




...there was nothing in the mens.

---

Glenn Haffy for lunch!




Balancing on beams...not avoiding mud.


---